Oscars for TDs!!
(Michael McDowell. Minister of the Year 2004/2005)
I would love feedback on this one!!!!!
Okay, last year I awarded the above Minister with the coveted "Harping On Minister of the Year" title. Our esteemed Panzer P.D won basically by default, as he is one of a minority in the Government who did anything constructive in the past 12months, because of his bold proposals for cafe bars, his general iniative and vision and, most importantly, his refusal to shy away from confronting SF and the IRA.
I thought I might broaden the scope of the awards this time around.
So..I present to you...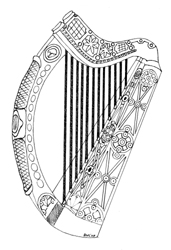 !Dail Awards!
Basically I plan to award T.Ds and Ministers who have actually done their job with some degree of competence over the past 12 months. And highlight the ones who have not
So here are the categories.
Minister of the Year

Teachta Dala of the Year

Minister of the Rear

Teachta Dala of the Rear
Now if anyone wants to nominate people for this, either pose here or email me (address in profile).
Closing date for nominations is the 28th February with results to come shortly thereafter.